Engagys and Fusion simplify sales support and contracting by working together on a single agreement. Leveraging the power of both Tableau and Salesforce, our solutions use best-of-breed technologies to quickly target appropriate patients and ensure they are engaged to complete the cycle of care.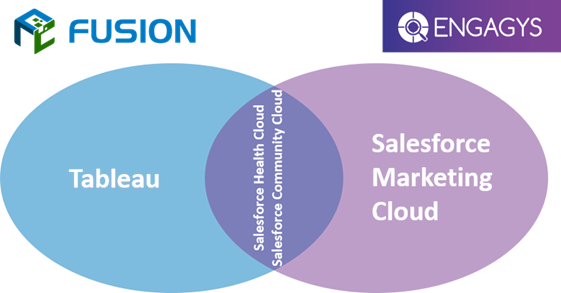 Collaboration allows our preconfigured software, out of the box content and proven deployment experience to hasten time to value. Our expertise reflects the latest federal guidance and is based on experience from dozens of deployments, allowing for optimized design. Additionally, our complete solution begins with targeting, managing consumer interactions and ending with increased appointments kept. A demonstration healthcare consumer journey through our solution is indicated below: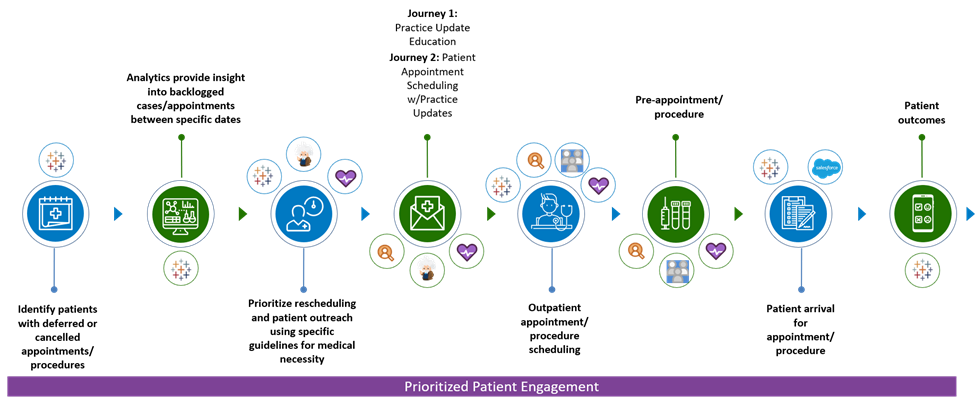 Our joint targeting and prioritization solution and expertise yields quantifiable results. Our work has shown that prioritized targeting can increase revenue by $9K – $15K per FTE.
Our enhanced consumer journey is:
Targeted to optimize performance
Crafted to build patient trust
Flexible to accommodate live outreach and integrated automation
Optimized to drive ROI through appointments made and kept
Implemented using behavioral economic principles