Unlocking the Secrets of Consumer Engagement

There has never been a more critical time to understand the heart and mind of the consumer. Our team has collected barrier data from tens of thousands of consumers via surveys that have unlocked the secret impediments that prevent certain populations from taking important healthcare actions.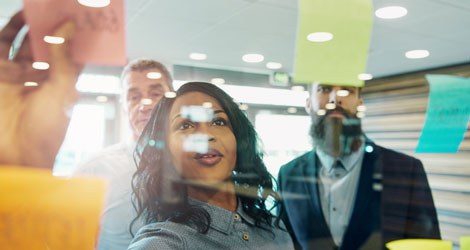 We have won awards for journey mapping some of the most debilitating chronic conditions in the U.S. The insights discovered have helped transform payers into trusted partners in health. We have helped clients understand the similarities and differences between those that remain engaged in their health over time versus those that never engage. Ultimately, we have our finger on the pulse of consumer engagement today. What is exciting and daunting? It is ever changing, and it's our view that consumer research must be never ending.
Our Engagement Research services yield key insights into what makes your population take action as it relates to their health as well as how your engagement performance compares to others in the industry. We rely upon proven methodologies, our unique experience supporting hundreds of designs, as well as our primary research studies.
Benchmarks and Trends
Our team has driven hundreds of millions of healthcare consumer interactions aimed at achieving behavior change. The results of these interactions, combined with primary research we have conducted, provide us with a repository of insights and best practices specific to health-related programs that jump start our clients' testing performance. We provide comparable benchmarks for our clients across populations, engagement domain areas, and more. We can help you understand how you compare to your peers in terms of consumer engagement performance, spending, organizational approach, and technology.
Consumer Journey Mapping
We use both in-depth interviews and a time-controlled artifact collection methodology to map your consumer's journey with your organization, including the development of customer personas.
Focus Groups
We facilitate meaningful discussions between organizations and the constituents they serve, creating an environment where clients gain knowledge and insight in order to better serve their customers' needs.
Learn More About Our Latest Research
Access a copy of Engagys' latest, Behavioral Economics: Consumer Nudges that Drive Results infographic by completing the information below: