Healthcare Financial, Inc. (HFI) Medicaid Engagement Improvement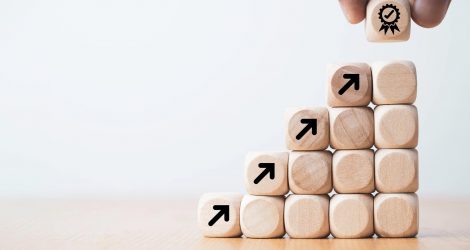 At a Glance:
Assessed current consumer communications and identified gaps and opportunities for improvement
Optimized all outbound print collateral and IVR scripts with messaging best practices for Medicaid population
Highlighted opportunities to integrate web messaging to support updated outreach
Created new end-to-end consumer journey
Business Opportunity:
HFI asked Engagys to assess current state of member communications and identify gaps and areas of improvement in messaging to ultimately increase Medicaid engagement for their clients. HFI was in need of engagement best practices for a typically hard to reach population to increase results.
Client Type
HFI is a national healthcare services organization that works with Medicaid managed care plans to connect their low-income and disabled health plan members with life changing Social Security (SSI) disability income and benefits.
Engagys Solution:
Engagys deployed a full-spectrum solution including:
Evaluated communications: current state analysis and gap inventory
Created a new campaign workflow to optimize end-to-end consumer journey
Revised all outbound print collateral based on best practice messaging for Medicaid population:

Added behavioral science principles to improve response
Changed branding to increase trust
Redesigned the layout for easier comprehension
Embedded direct marketing principles that drove urgency

Revised all IVR scripts on best practice messaging for Medicaid population
Identified opportunities for website messaging to reflect updated journey

Results:
57% improvement in Medicaid engagement from 19% to 30%
Saved money through reduced human intervention needs within the journey
Increased CSR productivity for higher value touches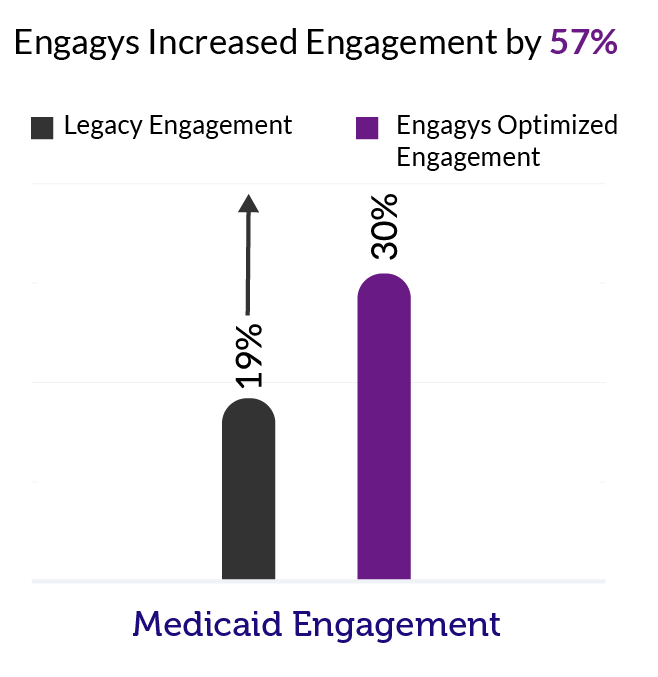 The Engagys work was transformative. They helped us reach more chronically ill individuals, get them the help they need, and increase revenue for our plan clients.