Three Pharmacy Insights from the National Council for Prescription Drug Programs Conference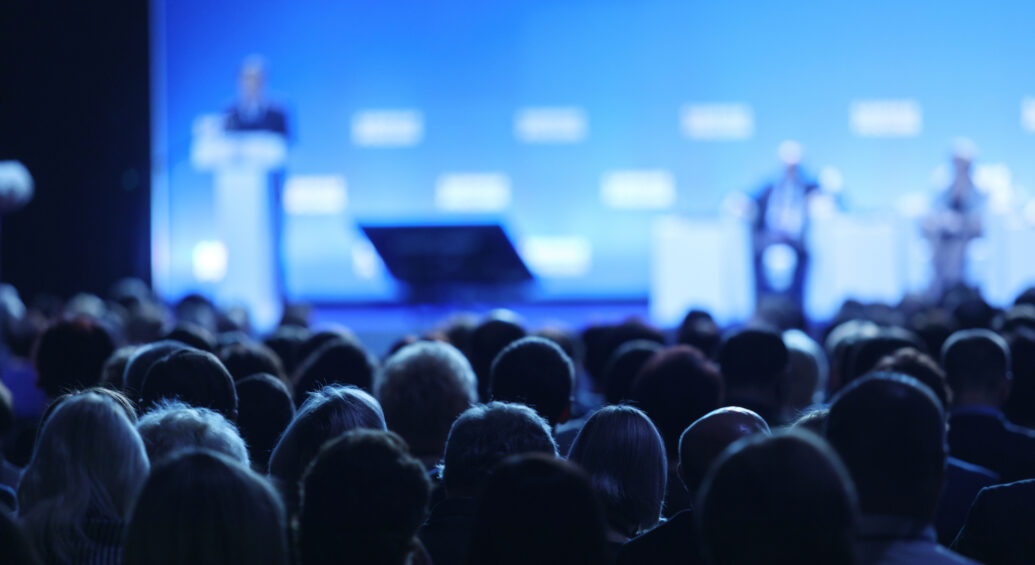 I was fortunate to present at the National Council for Prescription Drug Programs (NCPDP) 2022 Annual Technology and Business Conference "BE BOLD. Break Barriers" last week held in Scottsdale, Arizona. The 90-degree heat wasn't the only shock to my system as, like so many of us, it was the first time in a very long time that I was back on the road and seeing my colleagues in person. My first foray back to live events did not disappoint, and I thought I would share a few of the key takeaways I heard while there:
Pharmacy services and roles are evolving: It's been talked about for some time, but now, thanks to a global pandemic really hitting the accelerator, pharmacies are offering more supplemental clinical services than ever before. While pharmacists have for years wanted to push for increased services, the high volumes of "feet in the store" thanks to continued COVID-19 vaccine boostering has moved the needle faster in that direction. JDPower has indicated that more than half of all pharmacy customers used healthcare services in 2021 and we know this will continue to grow. However, implementing these services touches all areas of pharmacy operations—from scheduling and staffing through training and most importantly billing. Compensation for such clinical services continues to allude many pharmacy operators, and collaboration with health plan payers in regional markets will be key to scaling these service offerings in a way that makes sense for both the pharmacy operators and payers.
Yet how will these additional services be performed? There are 'Help Wanted' signs everywhere you turn these days. My local Starbucks closes at 1p.m. now due to staffing constraints, and while missing my afternoon coffee and cake pop is inconvenient, stopping at my local pharmacy to pick up a much-needed prescription and finding it is closed for lunch because they don't have pharmacy staff to cover the register is much worse. While pharmacy technician roles have typically been a higher-turnover position, it has become critical that pharmacies attract and retain these professionals. The successful execution of supplemental services will hinge on these staff bearing much of the weight in scheduling, delivery, and billing management.
Targeted technology is needed: Medical out-of-pocket spend is on the rise and many health consumers don't have the liquid assets to cover the costs of a typical private health plan. Drug prices continue to climb and COVID-19 has only increased patient cost concerns. With the labor issues I note above squeezing the system on all sides, targeted technology applications must be put into use. Whether it be maximizing use of central processing/central fill solutions or implementing price transparency tools to increase patient adherence, technology and data sharing will be required to tackle this unwieldy beast.
For example, we know 10% of all hospital admissions are due to medication non-adherence, yet we also know that 10% of patients abandon a prescription due to cost. Yet often there are alternative medications that could be supplied to the patient at a lower cost if the prescriber or the pharmacist had access to a real-time prescription benefit solution. Providing detailed plan design, formulary and copay information to the prescriber at the point of care or the pharmacist at the point of sale means that lower-cost alternatives can be presented to the patient, helping to ensure the medication is purchased and taken as directed. As providers continue to embrace the use of EHRs and digital communication, the efficiencies of such a tool will be fully realized. During my session It Starts with the Patient Encounter: Breaking Down Barriers to Medication Abandonment and Speed to Therapy, I was able to co-present with Dr. Priyank Patel, owner and operator of Felicity Pharmacy in New York City, as well as Nicholas Chambers, Senior Product Analyst at Surescripts. Priyank discussed his own experience as an independent pharmacy operator using price transparency tools at the point of sale. His use of Surescripts' Real-Time Prescription Benefit solution has yielded a reduction in first fill abandonment rates by 50-70% and an increase in refill rates 10-15%, depending upon drug class. These in-workflow tools must be further evaluated by pharmacy operators to not only allow pharmacists to work at the top of their licensure, but to keep patients healthy and adherent.
Universal Patient Identifiers are coming: NCPDP has been working hard to make the Universal Patient Identifier (UPI) a reality and they are inching ever closer. The end goal - manage a patient's journey across the spectrum of care with accessibility for all healthcare stakeholders. NCPDP has partnered with Experian to access its wealth of health consumer demographic data as well as its matching methodologies. Every patient will be assigned a single, unique UPI that will link all their data for efficient exchange. The increasing number of digital pharmacies entering the space (according to the National Association of Boards of Pharmacy (NABP), there are currently 88 NABP Accredited digital pharmacies today) only exacerbates the need. Safe data exchange for all constituents will be free and available to "any healthcare organization that owns and exchanges patient data."
Interested in learning more? Contact patientid@ncpdp.org. The zero-dollar price tag is intended to help speed adoption…and I for one am hoping it helps!