The Importance of C360 in Healthcare and How to Do it Successfully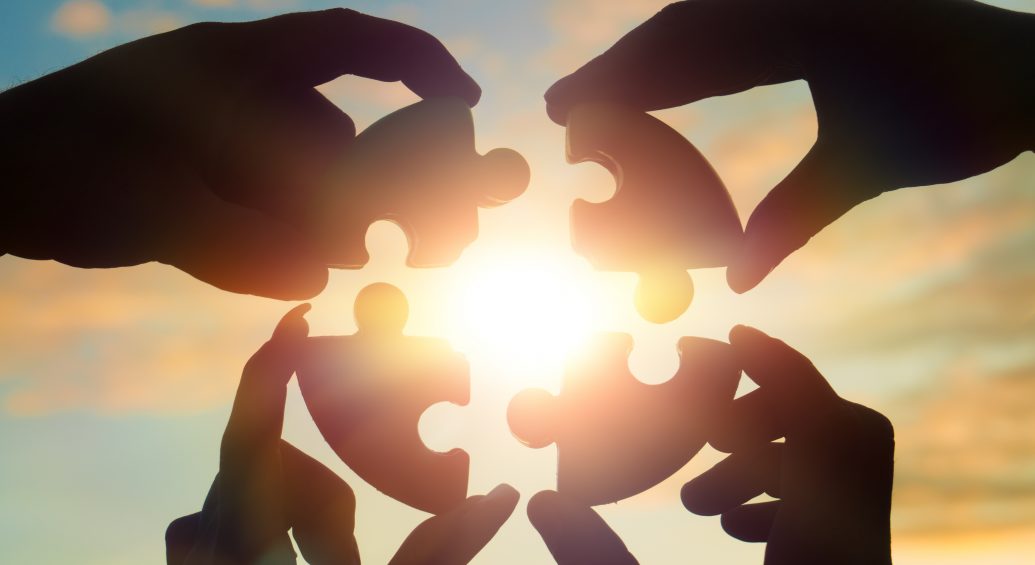 Imagine that on Monday, a person with diabetes following a healthy diet receives a mailer from his local grocery store highlighting a sale on packaged cookies. On Tuesday, he gets another grocery mailer about an ice cream sale. On Wednesday, he gets an IVR call about cakes in their bakery and this kind of communication continues all month. As a consumer, he'd be pretty annoyed and frustrated at getting all the communications that don't even apply to him. He might ask to be taken off their contact list and maybe even start grocery shopping somewhere else. In today's consumer driven world, that scenario would most likely not happen with retail businesses, but similar outreach strategies or lack thereof happen all the time in healthcare.
As consumers sort through mounds of information to find what's relevant, their expectations are changing. Healthcare entities are no longer being compared to their competitors, but to other service-oriented industries. To catch up and stand apart, healthcare organizations need a greater understanding of the power of combining clinical and marketing efforts to achieve the goal of a healthier community. Personalized tools, services, and approaches are needed to improve the healthcare consumer experience, increase member engagement, and help members lead their healthiest life.
Currently, many health plan members are receiving multiple communications from different departments within the same organization with little to no oversight, but it doesn't have to be this way. With a coordinated, personalized C360 approach that puts the member first, there are many benefits to both the consumer and organization. For instance, members receive consolidated communications using plain language that considers their channel preference. Instead of reinventing the communications wheel, healthcare entities can use an existing communications repository of information to inform outreach. Additionally, there is a potential medical cost savings from an optimized member journey.
Organizations that embrace a C360 strategy typically have much work ahead of them. The following elements of such a strategy must be addressed:
Strategic vision of the desired consumer experience across all inbound and outbound touchpoints
Governance processes and committee(s) for omni-channel execution and management
Communication rationalization guidelines
Standardized communications taxonomy
Organization-wide education
Communication intake system/process for content and preference management
Cohesive measurement approaches including analytics, reporting and test & learn capabilities
Communications and design playbook
Strategic investments in technology integrating CRM, marketing automation, golden record approaches, consumer interaction history, and next best action priorities
The amount of work and the scale of needed change can be daunting. So how to get started? We have found that every organization is different – each having made its own unique progress, and each with its own strategies and financial goals. Consequently, identifying improvement opportunities, aligning them with strategies, determining the level of effort and the business case to proceed is often the best way to initiate comprehensive efforts. Our clients have seen incremental improvement by taking this approach. Some examples include:
Focus first on print to digital migration – subsidize needed digital communications investments with reductions in print spend.
Consolidate third party communications vendors – achieve more holistic member communications via third party capabilities while reducing overall spend by consolidating volume in a single vendor.
Achieve quick wins by updating copy and layout on existing communications in parallel with more strategic communications mapping required for C360 technology deployments.
Upgrade contact center infrastructure to enhance member experience while at the same time reducing average handle time.
Projects like those outlined above have yielded millions in net savings while at the same time enhancing the member experience and improving engagement. And they all began with a commitment to embracing a C360 strategy. These strategies can be complex and ambitious, but they are not out of reach. Consumers not only want but are increasingly expecting a personalized experience in all their healthcare interactions. Even though transformation won't happen overnight, the best time to start is now.