Supreme Court's TCPA Ruling is Big News for Healthcare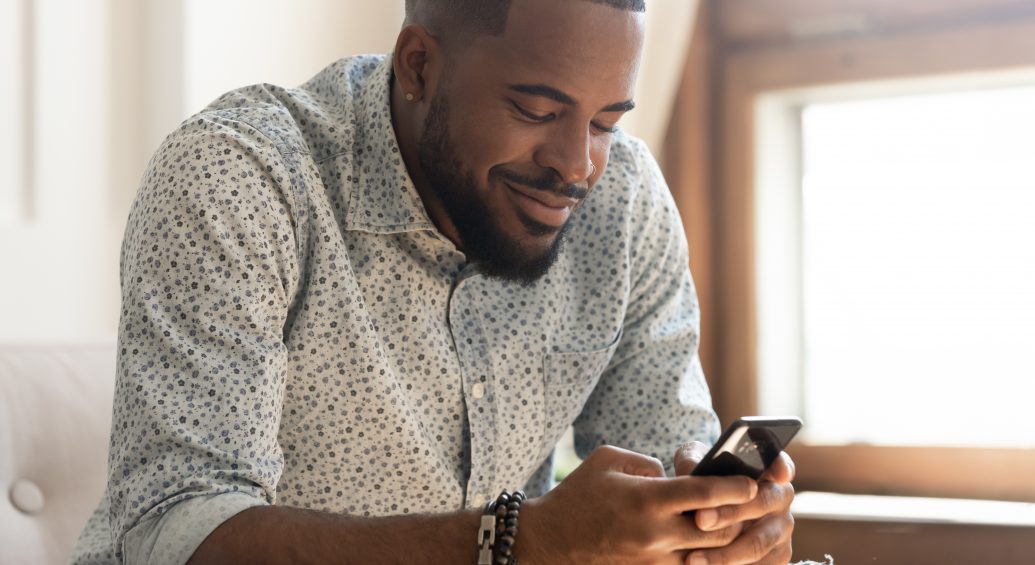 The Takeaway
Last week's Supreme Court ruling in favor of Facebook's use of text messages is a significant development for health plans and providers. Based on that decision, automated messaging from health plans and providers (among others) should no longer be deemed "robocalls" as outlined in the 1991 Telephone Consumer Protection Act (TCPA) and related follow-on regulations.
While this won't be a license for unabated automated outreach, digital health engagement and consumer experience professionals should begin petitioning their compliance departments immediately to allow greater freedom. It's notable that the ruling specifically calls out Congress, suggesting that new legislation should update TCPA based on the current technology landscape. While this may happen, it will take time, and it's our belief that the mobile marketing industry will lobby Congress to convince them that self-regulation should be sufficient.
Additional Background
As background, messaging between businesses and healthcare consumers is regulated by a mix of federal law, implementing regulations, and industry requirements. Determining the rules can be complicated, but the key questions that remain are (1) whether the message is marketing or a solicitation, or informational in nature, and (2) which mode of communication will be used.
In healthcare, the Health Insurance Portability and Accountability Act (HIPAA) imposes restrictions on how health information may be used. HIPAA aims to ensure the privacy and security of consumers' health-related data and lays out rules for how covered entities and their business associates may use and disclose such data. For example, one of HIPAA's privacy restrictions requires organizations to obtain consent from healthcare consumers prior to sending marketing messages.
TCPA has placed additional restrictions on use of automated calls and text messages to residential lines and mobile phones. Last week's ruling appears to narrow the definition of an automated call which will most likely offer health plans and providers more freedom in leveraging automated messages to engage with their members and patients.
The Impact
First, it's important to recognize that the use of text messaging is increasingly viewed as a viable and effective approach for driving digital health engagement. In our recent survey of over a hundred health plans and providers, respondents indicated that use of text messaging has made the largest gain in its ability to inspire action, increasing by 154 percent from 2019 to 2020. In our own work with clients, we have seen effective use of text messaging for programs such as chronic condition management, site-of-care steerage, and wellness engagement.
In the past, TCPA has struck fear into the hearts of some legal and compliance departments due to its requirement to collect consumer consent for text message communications regarding their health depending upon the details and intent of the messaging. Digital health practitioners should now have more flexibility given last week's ruling which suggests that some automated systems that generate text messages are no longer deemed "automatic telephone dialing systems," which in turn removes some of the requirements for securing consumer consent.
Even before this ruling, the Federal Trade Commission had clarified that "urgent or time-sensitive healthcare messages" that do not require opt ins may include appointment reminders, wellness checkups, hospital or clinic registration instructions, preoperative instructions, laboratory results, post-hospital discharge follow up, prescription reminders, and home healthcare instructions. However, distinctions between automated calls and text messages were vague, and we have seen compliance departments refuse to allow text messaging for these types of outreaches.
While last week's ruling will need detailed interpretation by attorneys, we recommend that digital health engagement practitioners work with their compliance teams to allow these "urgent or time sensitive healthcare messages" be sent via text without explicit consent. Additionally, we would suggest taking it a step further as compliance teams may also be more inclined to allow "informational messages" that may not be time sensitive via text. For example, this information could include availability of online information at the portal (such as Explanation of Benefits or status of a prescription), onboarding-related information, or even medication adherence education so long as PHI is managed properly.
Importantly, text message "rules of the road" are also enforced by the carriers (like AT&T and Verizon) in accordance with standards published by CTIA and the Mobile Marketing Association. And in fact, given last week's ruling, they may crack down harder than they have in the past in response to consumer complaints in an effort to persuade Congress to allow them to self-regulate.
Regardless, digital health practitioners have more freedom to leverage text messaging to do their jobs – at least for now.