RISE West 2021 Conference: Direct Insights into the Medicare & MA Product from Members Themselves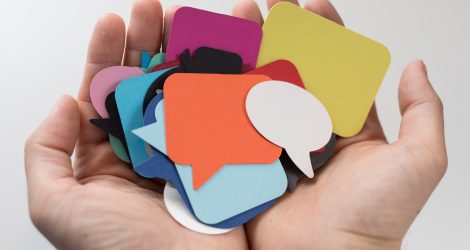 I just came back from three fantastic days at my first in person conference since February 2020. Nothing beats the energy of healthcare industry executives getting together in a room to share experiences and insights. The RISE West 2021 conference was no different. While there, I hosted a panel of 10 Medicare Advantage members to find out what was on their minds regarding their health plan experience.
First, I want to thank my panelists for sharing so freely with the health plan audience. They provided some really powerful insights that will help health plan executives improve the member experience.
A few startling insights:
Only 2 out of 10 beneficiaries had ever heard of Medicare Star Ratings! Healthcare organizations spend lots of time and money on optimizing Star Ratings and yet most consumers don't even know that it's an available measurement to help with plan selection. As a health plan, just telling consumers you are 5 Star plan is not enough, consumers need to know the "why that matters."
Only half of members knew the difference between an annual wellness visit and their yearly physical exam. Additionally, some members had not even heard of an annual wellness visit. This is a missed opportunity for health plans to work with providers. Based on this insight, health plans can let their providers know that they should discuss with their members their specific care plan for the year, including closing those important HEDIS gaps.
More than half of members had purchased their Medicare Advantage plan directly - without a broker! That was a shocker. Members learned about their health plans through mailers or online, did their research online and signed up directly online. The lesson for health plans here is to make sure your online presence is optimized, or you could be missing out on seniors enrolling.
Engagys has been engaging seniors for years. We've found that it's especially important to continually get insights from this group as more people quality for Medicare and technology expectations continue to evolve. For additional insights on the Medicare population, check out our article, Effective Healthcare Communications Take Center Stage--J.D. Power Considerations Document, on how our insights map to the J.D. Power U.S. Medicare Advantage Study.