Condition Management Program Enrollment Optimization Through People, Process and Technology Deployment
At a Glance:
Designed and deployed an automated, multi-channel condition management enrollment program powered by Salesforce including use of personalized and optimized messaging.
Leveraged Engagys best practices, behavioral economics, and call center optimization techniques to improve enrollment performance and consumer experience.
Client Needs:
Our client required a turnkey definition, design, and deployment of an orchestrated and automated multi-channel print, email, and live agent campaign that could be released to production on a short timeline.
Client Value:
Our client sought improvements in their approach to enrolling Medicare members in multiple chronic condition management programs for the purposes of driving better medical outcomes and optimizing cost of enrollment processes.
Engagys Solution:
Engagys defined, designed, developed, implemented, and scaled multi-channel outbound and inbound communications operations built on Salesforce Service Cloud and Salesforce Marketing Cloud over the course of several months.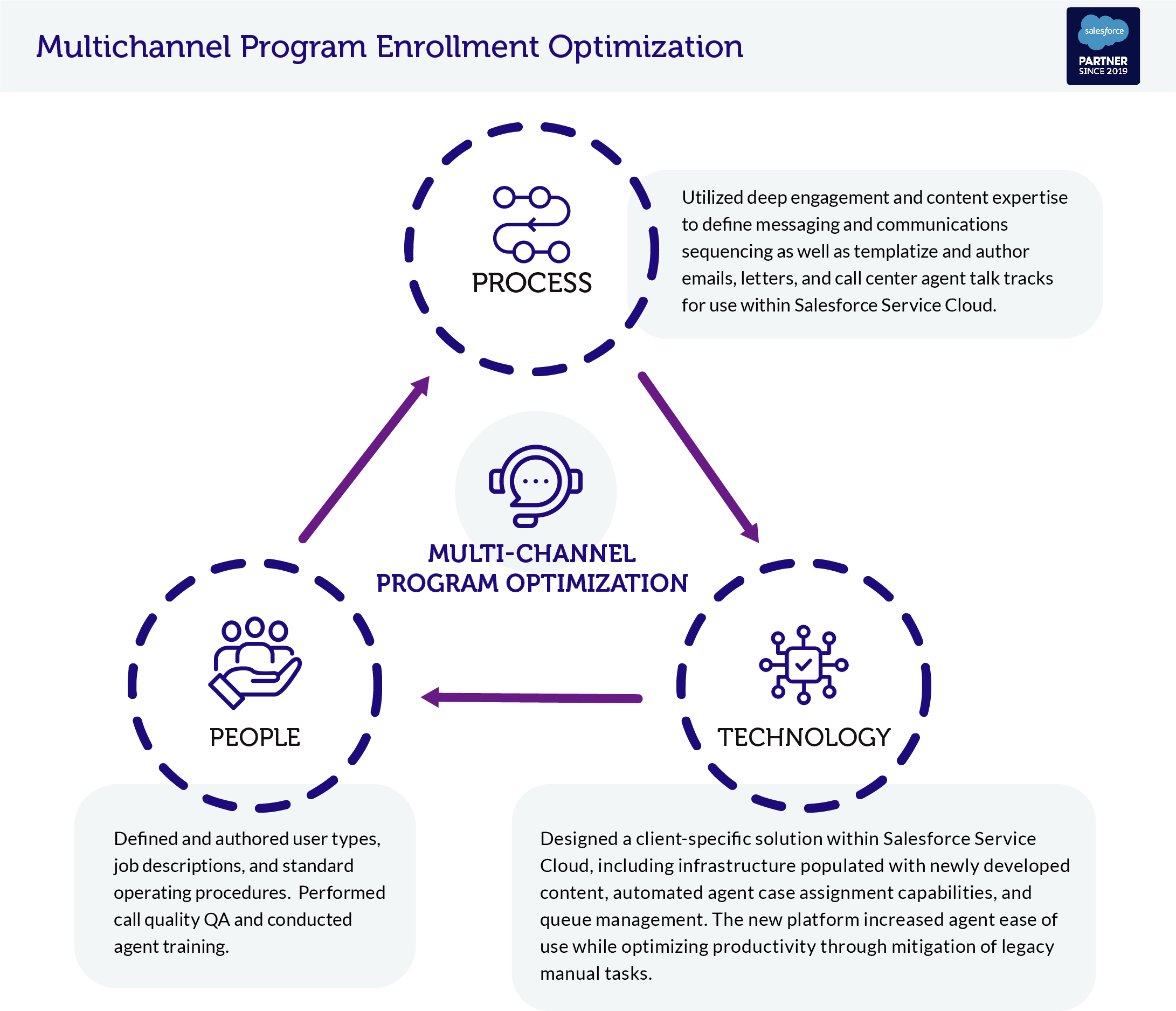 Results:
Completed reconfiguration and integration of Salesforce Service Cloud and Salesforce Marketing Cloud Journeys in less than 90 days.
Launched and optimized six separate condition management programs addressing different conditions across multiple populations.
Increased enrollment rate performance by more than 50%.