Building an Engagement Strategy for Stars Measurement and Beyond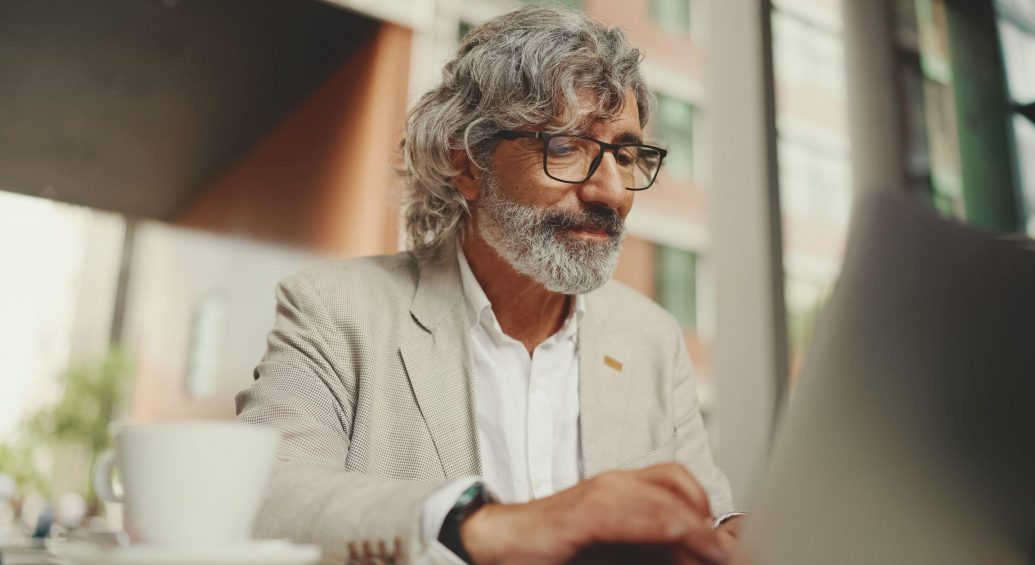 To truly become a partner with seniors in their health journeys, health plans need to gain their trust. Yet research shows health plans still have work to do to build consumer trust and improve engagement.
Ribbon Health reports that 62% of U.S. consumers don't trust their health plan to provide accurate care options
According to research from Bend Financial, more than half of Americans are confused about their health plans
To gain members' trust, health insurance providers need to demonstrate the value of their plan by engaging members seamlessly at each point of interaction.
Recently I joined Kimberly Switlick-Prose, VP Enterprise Star Performance at Elevance Health for a discussion on how Elevance Health and Engagys built an engagement strategy including optimized customer experiences, governance, and member journeys.
Kimberly and I discussed:
How to deliver on the foundational experiences that build trust.
Once the basic, transactional expectations of the member toward their health plan are met, the relationship with the member can evolve. This requires demonstrating you understand the unique circumstances of each member and communicating with them on the next best step for them in their journey.

To design these experiences, consider all the steps related to consumer-optimized interactions, along with the elements of consumer-enabling infrastructure. Are they all in place to make sure you have a process for continuous improvement throughout your organization? Can any element be enhanced for better engagement and efficiency?
At Engagys, we've created a framework to review these questions and manage the important elements of driving behavior change. The items "above the waterline" are things members experience, like the elements of communications; the message they are hearing; the channels that reach them. Infrastructure elements such as data management and governance are "below the waterline" and need to be in place to optimize those "above the water line" touches. In order for a message to feel personal to the member, you need data systems to talk to each other. Here's a diagram of the framework: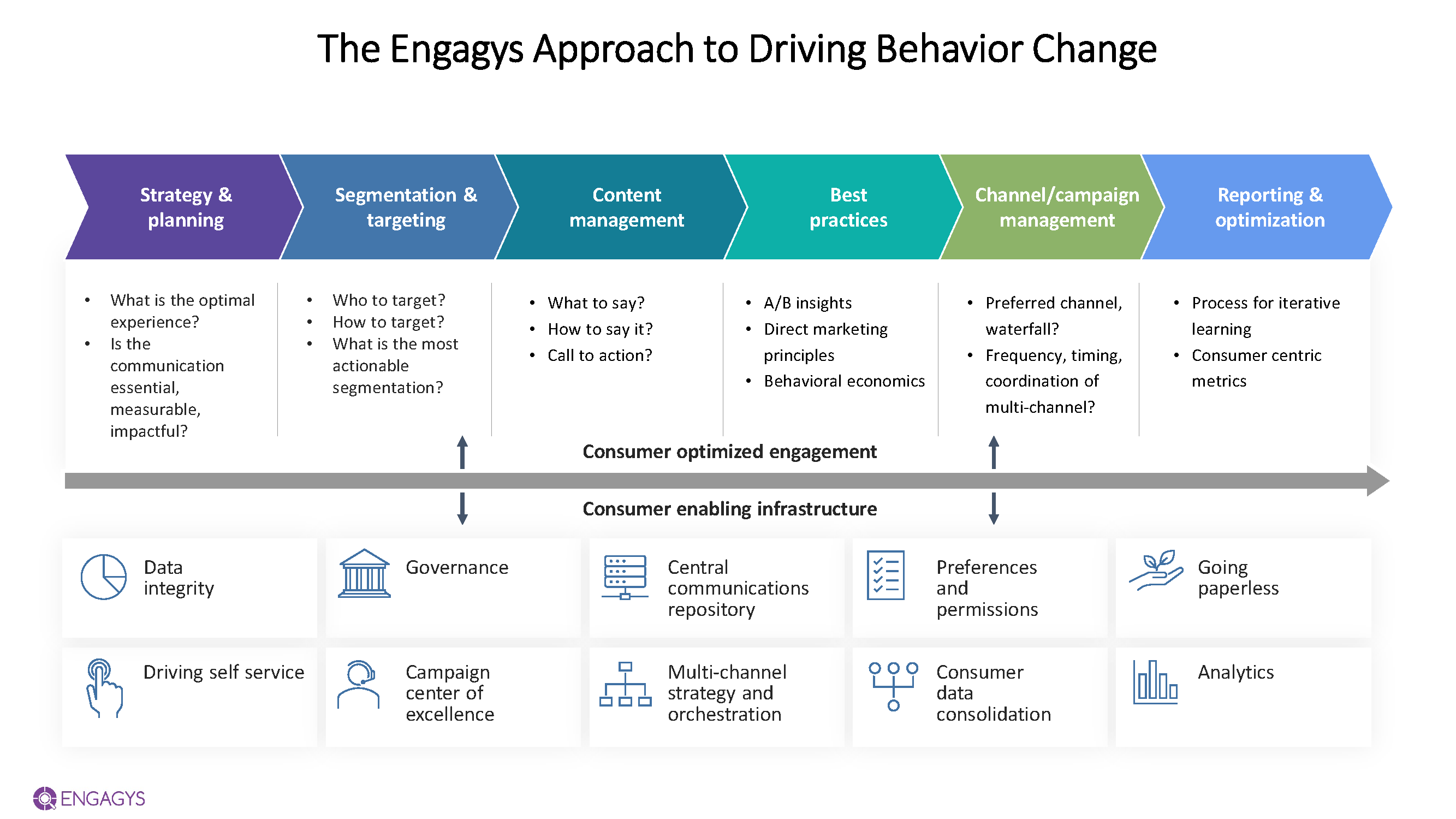 This framework serves as the basis for understanding the current situation, uncovering gaps and aligning stakeholders around a plan of action.
How to align with other stakeholders and define success.
This requires coming to agreement across departments on basic definitions of terms such as "engagement", "experience" and "journey". Next is developing goals that are measurable, actionable and empower associates with the goalpost necessary for impactful execution.
How to start a new initiative to build engagement.
Don't tackle everything at once. Begin with just one piece so you can ramp up quickly, test your systems and process, and show the value to other stakeholders. Clear internal communications and executive sponsorship throughout is critical at this stage, to galvanize the organization, and build momentum and enthusiasm for moving forward.
Listen to the on-demand webinar to get all the insights from their discussion. To analyze, improve or design an engagement strategy in your organization, let's set aside time for a conversation.