The intersection of depression and health plan satisfaction: How MA plans can improve satisfaction in an unsatisfied population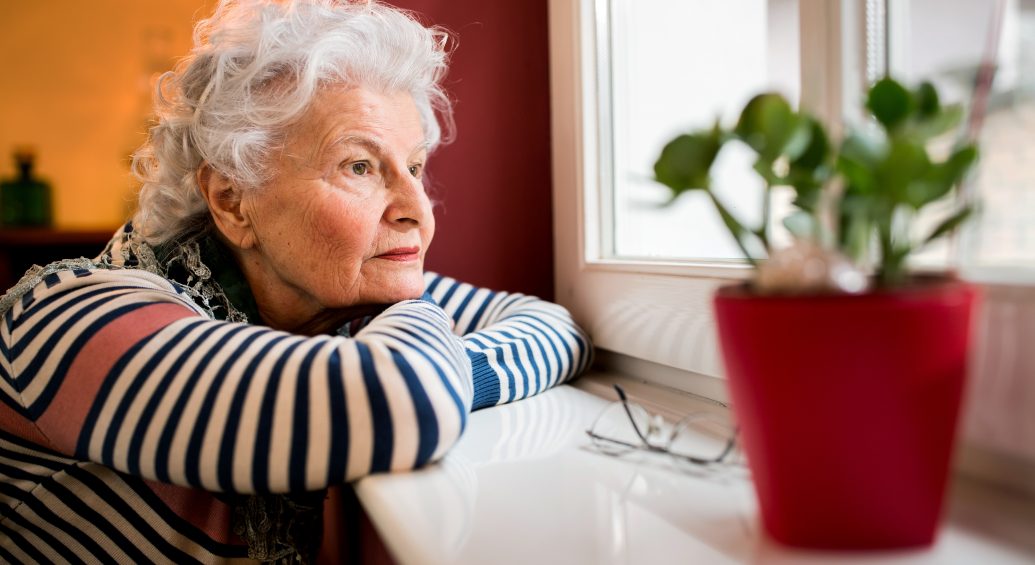 Members diagnosed with depression tend to have comorbidities and often report more access issues and show less satisfaction with their health plan than other members.
According to the Kaiser Family Foundation, self-reported symptoms of anxiety and depression have increased a whopping 272 percent from 2019 to January 2021 largely due to issues related to the COVID-19 pandemic. This is bad news for health plans concerned with member satisfaction, especially Medicare Advantage plans as we enter Health Outcomes Survey (HOS) season.
Why is it bad news? Based on work Engagys has done with multiple clients since 2017, we have found that members diagnosed with depression tend to have comorbidities and often report more access issues and show less satisfaction with their health plan than other members. For instance:
Members with depression will report that their desired providers or facilities are out of network one and a half to two times more often than other members
Members with depression are significantly more likely to report that they are "not too" or "not at all" satisfied with the choice of providers, hospitals, urgent care facilities, labs and diagnostic testing facilities in their network versus other members
As many as a fifth of members with depression will report that they could not find a health care provider that met their needs which is much higher than we see for other members
As Medicare Advantage plans know, HOS measures directly affect their Star ratings and quality bonus payments. Not only is it in their best interest to address the disparity in satisfaction from their members with depression, but also an emphasis on improving behavioral health program participation and communications leads to better overall health.
According to Health and Human Services, clinical outcomes and patient experiences improve when behavioral health intervention is incorporated into the entire care path of a patient's medical journey. It is a no brainer then that behavioral health programs and communications to members should be a top priority for Medicare Advantage plans going forward. Notably, it is very difficult to "game the system" when it comes to impacting HOS scores. Engagys' view is that managing behavioral health and impacting HOS over the long term is the goal. A short burst of communications every May to a subset of the population is not the way to go.
Best practices
So how can Medicare Advantage plans effectively engage with their members on behavioral health programs and benefits? First and always, follow the data. As a starting point, plans should identify members newly diagnosed with depression and additionally identify the comorbidities for depression in their population. Engagys has seen consistently across clients that anxiety, hypertension, diabetes, obesity, and chronic pain are the leading comorbidities for members with depression. By reaching out to those newly diagnosed with depression but also to members with comorbidities who have not been diagnosed with depression, plans will have a higher chance of reaching members who could benefit from behavioral health interventions. This is especially important as almost 75 percent of people with mental disorders remain untreated, according to the Anxiety and Depression Association of America.
To take it a step farther, plans should then identify the comorbidities and other attributes of those who actually sign up for behavioral health programs. Consistent with above, Engagys has found that members in commercial population segments most likely to enroll in a behavioral health program typically skew to the upper age range and are managing one or more chronic conditions like diabetes, congestive heart failure, or chronic pain. Reaching out to those with a depression diagnosis, those with a higher likelihood of having depression based on their comorbidities, and those who are most likely to use behavior health programs is a best practice in meeting those who could benefit from behavioral health services where they are.
Another best practice when communicating on behavioral health programs is using channels that are more effective for this population. We have seen that those diagnosed with depression are less likely to call their health plan than other members despite being unsure of benefits needed to help with their diagnosis. The insight here is that members with depression may struggle to advocate for themselves or be more likely to avoid social interaction leading to a much lower than normal inbound call rate. The fix for this is to consider communicating via email, text message, or letters versus phone and directing these members to digital assets to support self-serve features such as the provider search tool, benefit transparency, behavioral health resources, and an online sign up for behavioral health programs that pertain to them.
Conclusion
COVID-19 has increased mental health issues across the board. As it has been shown that those with depression are less satisfied with their health plans than those without, Medicare Advantage plans need to enact proactive tactics to encourage this population to utilize their behavioral health benefits. The good news is that there are ways to identify and engage with these members. Doing so will only increase HOS scores, improve member experience, and improve overall member health.
This article was originally published on RISE.com.