Engagys Co-Founder Kathleen Ellmore to Speak at the 2019 WBL Annual Summit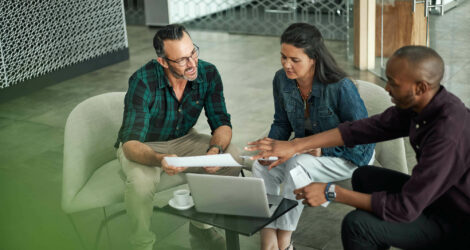 Engagys Co-Founder Kathleen Ellmore to Speak at the 2019 WBL Annual Summit
Women Healthcare Leaders to Hear Ellmore on Friday
Burlington, Mass. (March 14, 2019) – Engagys, an emerging leader in healthcare consumer engagement, today announced that Co-Founder and Managing Director Kathleen Ellmore is on the speaker marquee at the 2019 WBL Annual Summit, being held March 13-15 at the Four Seasons Hotel Dallas. Ellmore is speaking Friday on the topic of "The Inspiration Equation™."
According to Ellmore, "Engagement and accomplishment are two goals Engagys helps healthcare organizations achieve with their consumers every day. The opportunity to speak at WBL enables me to address those same inspirational goals in a more personal journey with strong women who are leaders across the healthcare industry."
Ellmore is an award-winning, high energy, consumer engagement expert with more than 25 years of experience. Ellmore and the Engagys team work with health plans, pharmacy benefit managers, and health tech organizations in leveraging data analytics to motivate their consumers to make better health decisions. Prior to founding Engagys, Ellmore led the consumer engagement consulting practice for Silverlink (now Welltok), bringing together a data repository of more than a billion consumer health interactions, the best of behavioral economics, and the latest in clinical research to help healthcare organizations close the last mile of consumer engagement.
She speaks regularly on the national stage on topics such as: driving consumer health engagement, creating better consumer experiences in healthcare, motivating and inspiring health consumers, and using data to drive desired health consumer behaviors. In parallel with this role, Ellmore has long championed mentorship for women, and has helped women executives craft their personal narratives to further their careers through coaching, workshops, and speaking engagements. She is currently authoring a book on adversity and inspiration.
About the Summit
The WBL Summit is an annual gathering of female healthcare executives in the United States, held by the Women Business Leaders of the U.S. Health Care Industry Foundation (WBL). Built on and inspired by genuine relationships among peers, WBL convenes women leaders to discuss opportunities and challenges facing the healthcare industry. This peer network provides the platform through which members are able to move their companies forward, advance their careers, and make a true impact on the healthcare industry.
About Engagys
Some healthcare enterprises will see the opportunity to gain a first mover advantage in their markets by establishing genuine business-to-consumer relationships. And these relationships will have the potential to drive loyalty the likes of which have not been seen in other industries – nothing is more personal than an individual's or a family member's health. Engagys was established in 2017 to assist healthcare enterprises in their efforts to see these opportunities and to adapt to the changes in the competitive consumer engagement landscape. The team is comprised of experienced professionals from consumer engagement technology services companies, management consulting firms, and healthcare enterprises. To learn more about Engagys and its offerings, please contact 888-797-0931 or visit: www.engagys.com
###
For more information contact:
Melissa Meyerowitz
617-953-1061