Study: Email, SMS Text Soar as Effective Healthcare Consumer Engagement Channels in 2020, Reflecting Urgency of COVID-19 Communications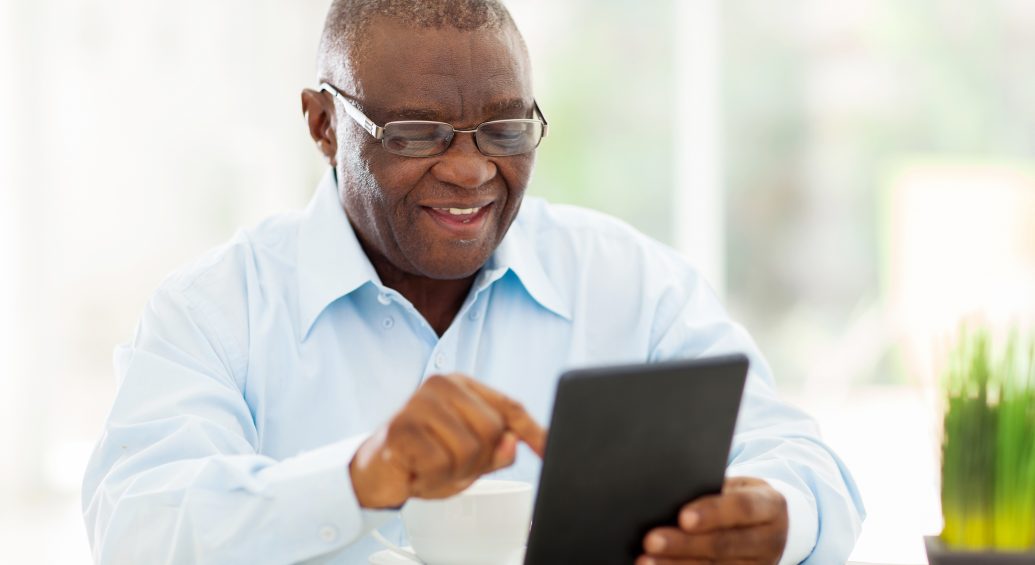 Study: Email, SMS Text Soar as Effective Healthcare Consumer Engagement Channels in 2020, Reflecting Urgency of COVID-19 Communications
Engagys, RISE Present Results, Insights from Fifth Annual Survey of
Healthcare Consumer Engagement Practices During RISE Medicare Marketing and Sales Summit
BURLINGTON, Mass. – Feb. 22, 2021 – Findings revealed today from a joint survey by Engagys, the leading healthcare consumer engagement consulting and research firm, and RISE, widely recognized as the number one source of information on risk adjustment and quality improvement within healthcare, showed immense change in the 2020 consumer communications practices of healthcare organizations. The most abrupt change, a substantial rise in use of email and SMS text, proved highly effective in prompting consumer action. These and other insights from the Fifth Annual Survey of Healthcare Consumer Engagement Practices were presented today during the RISE Medicare Marketing and Sales Summit.
"In a year unlike any other, this study reveals a monumental shift in how and why health plans and other organizations are communicating with their members," says Kathleen Ellmore, Co-Founder and Managing Director of Engagys. "We all have the shared experience through the COVID-19 pandemic of adapting how we communicate. Healthcare organizations are no exception, and 2020 appears to have been a breakout year for use of more efficient digital channels and personalized messages. In many ways, this was expected, as the body of evidence is strong to support this move. Nonetheless, it is stunning to see such big moves in a single year. Going forward, increased focus on member experience may give health plans a pathway to differentiate in ways that have yet to be seen in this industry."
More Emphasis on Engagement
In 2020, healthcare entities responded to a need for greater emphasis on outbound consumer engagement programs. More than half (58%) of respondents reported prioritizing member experience issues in 2020 versus fewer than half (46.7%) in 2019, a 26 percent increase. This finding reflects the heavier weighting of member experience in Medicare Star Ratings.
Nearly half (48.6%) of the respondents reported improved consumer satisfaction scores because of work based on consumer engagement initiatives, and just one in three (33.3%) respondents said quality scores improved due to consumer engagement initiatives.
In contrast, emphasis on risk management declined in priority, with fewer than one in three (27.3%) of respondents reporting prioritization of risk management issues in 2020, whereas considerably more (40.7%) did so in 2019, a 33% percent decline.
Greater Use—and More Success With—Digital Channels
Propelled by greater effectiveness, flexibility and speed of deployment, digital channels such as email and SMS text gained momentum in 2020, potentially a reflection of the urgency to communicate critical information with consumers during the COVID-19 public health emergency.
Respondents reported that email and SMS text messaging were considerably more effective in moving members and consumers to action in 2020 than other channels of communication. Text messaging has made the largest gains in this regard, with its ability to inspire action increasing by 154 percent from 2019 to 2020. Email also posted a substantial 107 percent increase in effectiveness in 2020 as compared to 2019.
Meanwhile, use of slower, more costly traditional channels, such as outreach by a call center or direct intervention by a nurse or care coach, began to plateau.
A Bright Spot for Trust?
Interestingly, eight of 10 communication channels for which respondents assessed the ability to move members to action posted at least a slight uptick in 2020, whereas nearly the opposite was true in 2019. That is, seven of the 10 were judged to have been less effective in 2019 than in 2018. Given widely reported declines of trust in public health resources, this could be a hopeful indication that consumers were willing and eager to turn to healthcare entities for sound information in a time of crisis – and as a validation for digital channels as trustworthy.
Social Determinants of Health
Social determinants of health (SDOH) programs became more important in 2020, reflecting the heightened awareness of the role that SDOH's present as barriers to health outcomes. To measure these types of programs, organizations looked at member-centric outcomes versus cost in 2020. Additionally, respondents indicated that their most consequential SDOH programs were those that addressed behavioral health. The number of members helped, and clinical outcomes were equally cited as top measures of SDOH program success, each by 45.8 percent of respondents. Cost was cited least, by only 8.3 percent of respondents, as a measure of success. When asked what challenges SDOH programs were successful in addressing, two in three (65%) respondents cited behavioral health. Nearly as many (60%) cited transportation and a smaller proportion (50%) cited food.
Consumer Engagement Measurement
In 2020, healthcare entities most commonly measured the results of consumer engagement efforts by tracking response rates and improvements in quality. Cost was the least-cited metric.
Two in three (67.6%) respondents cited response rate as an engagement program measurement. The same proportion (67.6%) of respondents cited quality as an engagement program measurement. Half of respondents cited clinical outcomes (52.9%) or ROI (50%) as an engagement program measurement, yet cost was measured the least with just under one in four (23.5%) respondents citing cost as a measurement.
Looking Ahead
When asked about communication priorities, respondents said they expect 2021 messaging to center on health concerns arising from the pandemic. Plans report that driving high-risk members, those who have deferred care and members with gaps in screenings, back into care is most important. Communications on evolving pandemic-related issues, such as educating those who have been vaccinated about the need for ongoing precautions, is a second priority. Encouraging members to seek preventive screenings and educating on use of telehealth services are seen as equally important third priorities.
Also in 2021, respondents indicated that respect for individual communications preferences and personalized communications will be areas of increased focus. Initiatives capturing communication preferences from members and consumers and those that leverage personalized communications were cited as areas of increased focus going forward.

Survey Methods
The Fifth Annual Survey of Healthcare Consumer Engagement Practices was executed in November 2020 and garnered responses from nearly 100 healthcare entities, including Humana, Blue Cross Blue Shield, UnitedHealthcare, Kaiser Permanente and CVS Health. The titles of respondents represent 18% C-level, 15% VP level, 26% director level, 24% manager level and 15% analyst level. The results were presented at the RISE 2021 Medicare Marketing and Sales Summit, a live-streamed virtual event.
About Engagys
Engagys is the leading healthcare consumer engagement consulting and research firm. With decades of experience in healthcare and having deployed hundreds of marketing and engagement projects, Engagys has driven significant value in revenue generation, consumer behavior change and more. Learn more about Engagys.