Survey: Member Engagement Was Dominant Priority for Health Plans in 2021, But Consumers Proved Hard to Reach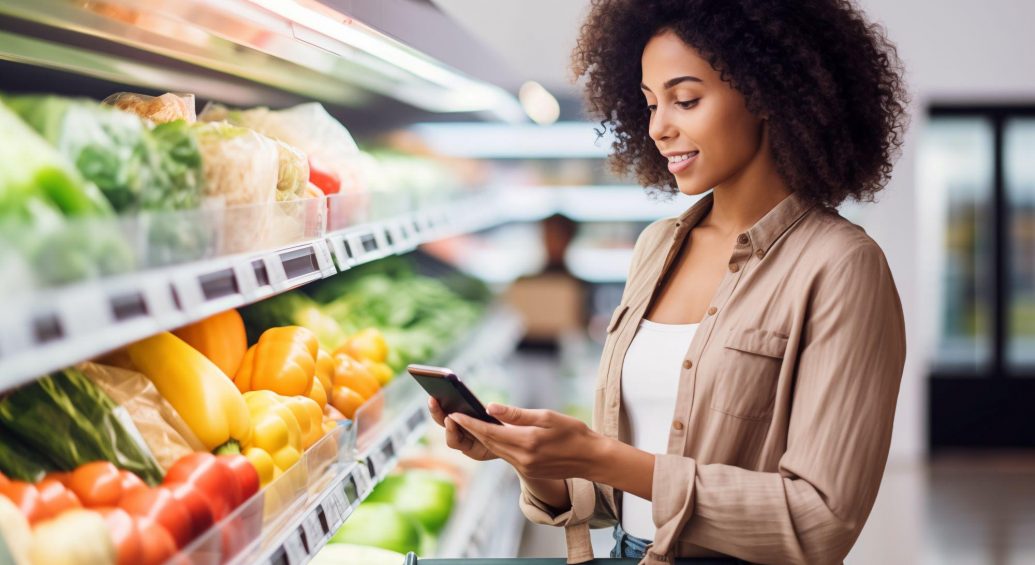 WILMINGTON, Del. and BURLINGTON, Mass. – Dec. 15, 2021 – Engagys, the leading healthcare consumer engagement consulting and research firm, and RISE, widely recognized as the number one source of information on risk adjustment and quality improvement within healthcare, today revealed results from the Sixth Annual Survey of Healthcare Consumer Engagement Practices. This annual joint effort tracks the consumer engagement tactics, budgets, challenges, and priorities of the nation's leading health plans. The survey, fielded in November 2021, highlights the enterprise-wide focus health plans are placing on consumer health engagement, their ongoing resolve to identify economical and effective communication channels, and the health-related noise consumers encountered as the COVID-19 pandemic barreled across the nation in 2021.
Other results indicate that SMS text may be emerging as an effective channel of choice for communicating with members and point to an uptick in the importance of provider collaboration and social determinants of health (SDoH). Also of interest, this survey shows health plans are placing greater emphasis on the return on investment for consumer health engagement programs, as opposed to longtime metrics related to quality improvements.
Emphasis: Member Experience Really Is Everybody's Job Now
Member experience continued to dominate health plan executives' job descriptions, extending a longstanding rise to far exceed all other focus areas examined in the survey. Two in three (65.8%) respondents reported that member experience was within the scope of their role in 2021, a 13.5% increase over 2020.
"We've always said consumer experience should be everybody's job, and now it is," says Kathleen Ellmore, Co-Founder and Managing Director of Engagys. "It's not surprising to see that health plans are taking enterprise-wide consumer experience measures to heart given the increased emphasis of experience measures in Medicare Advantage (MA) Star Ratings and the need to drive behavior change that lowers costs and improves health across all populations."
Interestingly, several other focus areas with a direct connection to member experience also jumped substantially in 2021 as compared to 2020. Onboarding and retention, care management, digital transformation, population health, and consumer-centric infrastructure all rose at a faster clip than member experience, suggesting health plans are increasingly taking an enterprise-wide approach to fully embrace the consumer experience imperative. Two in five (40.5%) respondents indicated their role included some responsibility for onboarding and retention, representing the greatest increase over 2020 in the survey (87.5%). Similarly, the number of individuals working in care management rose by 63.8%, and in digital transformation by 50.4%. Population health grew by 47.1%, and consumer-centric infrastructure increased by 28.9%.
Channel: SMS Text Use Increases, Most Channels Become Less Effective in 2021
SMS text was the only channel in a group of six that showed an uptick in participants' reported utilization in 2021. Meanwhile, use of call center agents remained static as all others, including printed letters, email, nurse/care coach and automated phone calls declined.
Looking at the performance of 10 communication channels, all but call center agents were less successful in 2021 than in 2020 at getting consumers to take a desired action. Despite this, text messaging performed nearly as well as call centers.
Even the performance improvement by call center agents, however, was relatively modest (6%) in comparison to the double-digit year-over-year declines of most other channels in the group. Printed letters, for example, fell from a 2020 success rate of 40.8% to 24.7% in 2021, a 39% decline. The success rate for automated phone calls dropped by 36% in the same timeframe, and email fell by 33%. The success rate for portals and websites declined by 28.3%, for incentives by 18%, and coordination with physicians by 17%. Nurse / care coach intervention and call centers both fell by a lesser amount, only 7%, and co-branded materials fell the least, by 4%.
"In this time of uncertainty, getting through the noise — especially health-related noise — has been a challenge," observes Ellmore. "Call centers are a costly option for health plans. A multi-channel approach combining SMS text with call centers has proven to be a great way for the plans we have worked with to boost engagement while keeping outreach budgets in check."
Priorities: Plans to Solve Challenges Through Multi-Channel, Provider Collaboration, SDoH Programs
Plans appear to be mounting a response to the channel woes that plagued 2021. In addition to leveraging multi-channel communication to break through the noise in 2022, they're looking to collaborate with providers and address social determinants of health (SDoH). Asked to choose their top three priorities from a list 14, nearly half (48%) of participants selected multi-channel capabilities, a 45% increase over 2020. This was closely followed by enhanced capabilities to capture and act on SDoH (45%), a 93% increase over 2020. Interestingly, 45% of survey participants indicated that increased collaboration with providers, an option that appeared on the survey for the first time in 2021, would be a high priority.
"The provider-patient relationship remains the strongest link to the consumer," says Ellmore. "Many people find it difficult to disregard proactive health advice when it comes from their doctor but have no problem ignoring their health plan."
Other priorities posting a substantial rise over 2020 included mobile engagement, with a 121% increase over 2020, and communication preference capabilities, with a 55% increase. Some emerging technologies also gained a modicum of traction in this grouping, including digital assistants, such as Alexa, and engagement scoring technology.
Measurement: ROI and Cost Replace Quality and Clinical Metrics in Consumer Engagement Evaluation
For many years, consumer engagement program assessments relied on measures of quality improvement, clinical outcomes, consumer behavior change, and response/open rates. That appears to be changing as use of these metrics declined substantially in 2021. Use of business case metrics rose instead. Use of return on investment, for example, increased 24% increase over 2020. Use of cost as a metric rose 42%. For SDoH, use of ROI and cost became even more important, rising by 200% and 275%, respectively.
"Health plans are under a tremendous amount of cost pressure, and it's coming at them from multiple customers and lines of business," says Ellmore. "The commercial market is shrinking and not likely to return. Many payers have learned how to profit by attracting and retaining members in Medicare Advantage, and they are looking to apply what they have learned to the commercial world."
Fewer survey respondents in 2021 indicated a boost in satisfaction scores due to consumer engagement initiatives. In the 2021 survey, slightly fewer than half (48.6%) reported that engagement programs were a help. This number was slightly higher in 2020 (62.9%). An additional 20% were unsure because it was too soon to know; the proportion was similar in 2020 (18.5%). Another 20% didn't know. Fewer were in this camp in 2020 (11%). The remainder (11.4%) said satisfaction scores had stayed the same after engagement initiatives. Fewer said there was no effect in 2020 (7.4%).
Survey Methods
Executed in November 2021, nearly 100 entities responded to the Sixth Annual Survey of Healthcare Consumer Engagement Practices. Executive participation in the survey continues to grow, with slightly higher proportions of c-level executives (20.3%) and vice presidents (21.9%) completing the survey in 2021 than in 2020 and slightly lower proportions of directors (23.4%) and managers (21.9%) participating. The relatively small proportion of analysts (12.5%) responding in 2021 also declined as compared to 2020. Ellmore presented the results December 15 at the 12th Annual RISE Star Ratings Master Class in San Diego, Calif.
About Engagys
Engagys is the leading healthcare consumer engagement consulting and research firm. With decades of experience in healthcare and having deployed hundreds of marketing and engagement projects, Engagys has driven significant value in revenue generation, consumer behavior change and more. Learn more about Engagys.
Media contact:
Marit Fratelli (mfratelli@engagys.com)