Provider Revenue Recovery Solution—Patient Re-engagement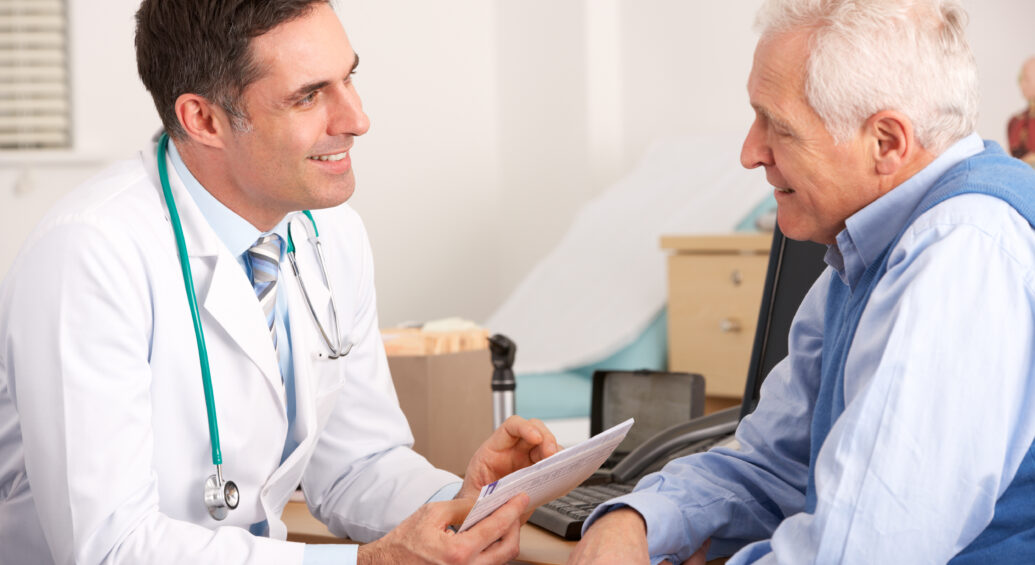 The COVID-19 pandemic has left many healthcare providers and systems with furloughed staff and enormous revenue loss. As states begin the reopening process, appropriate safety protocols must be implemented to reestablish elective and outpatient services and procedures. Yet recent reopening experiences have been met with low appointment and occupancy rates. Success hinges on firmly establishing member engagement through education—addressing health consumer concerns around telehealth, on-site safety and the need for preventive care.
Proactive and Strategic Patient Engagement
Our solution is focused on providing an organized and effective approach to proactively and strategically engage health consumers at scale. Leveraging our extensive healthcare communications expertise alongside Salesforce Health Cloud and Marketing Cloud technologies, our solution helps overcome patient-related safety fears to maximize appointment scheduling.
A turnkey approach to deliver value...
Proactive, direct, and effective patient communications channel outreach ensures efficiencies
Provider and patient safety education and focus builds consumer confidence
Increased member reach and desired action rates
Ease of management and ongoing optimization
Engagys Solution Toolkit
Our patient engagement solution is comprised of multi-channel communication journeys to deploy as practice operations change and continue scheduling appointments:
Ongoing Practice Updates to Build Patient Confidence (outbound digital)
Patient Reassurance and Appointment Scheduling

Outbound live and digital
Outbound digital only
Using Salesforce Marketing Cloud, the Ongoing Practice Updates to Build Patient Confidence journey is delivered digitally to support practice updates and educational resource links highlighting available care, why and when to seek care, and more.

Our Patient Reassurance and Appointment Scheduling journey is delivered either in a hybrid of live and digital channels, leveraging both Salesforce Marketing and Health Clouds, or in a digital-only format. The former journey is focused on appointment scheduling, and is the only journey that begins with a live call from a practice resource.
The latter journey is also focused on appointment scheduling but is delivered only digitally. Our flexible options allow providers to select a journey based on staff capacity.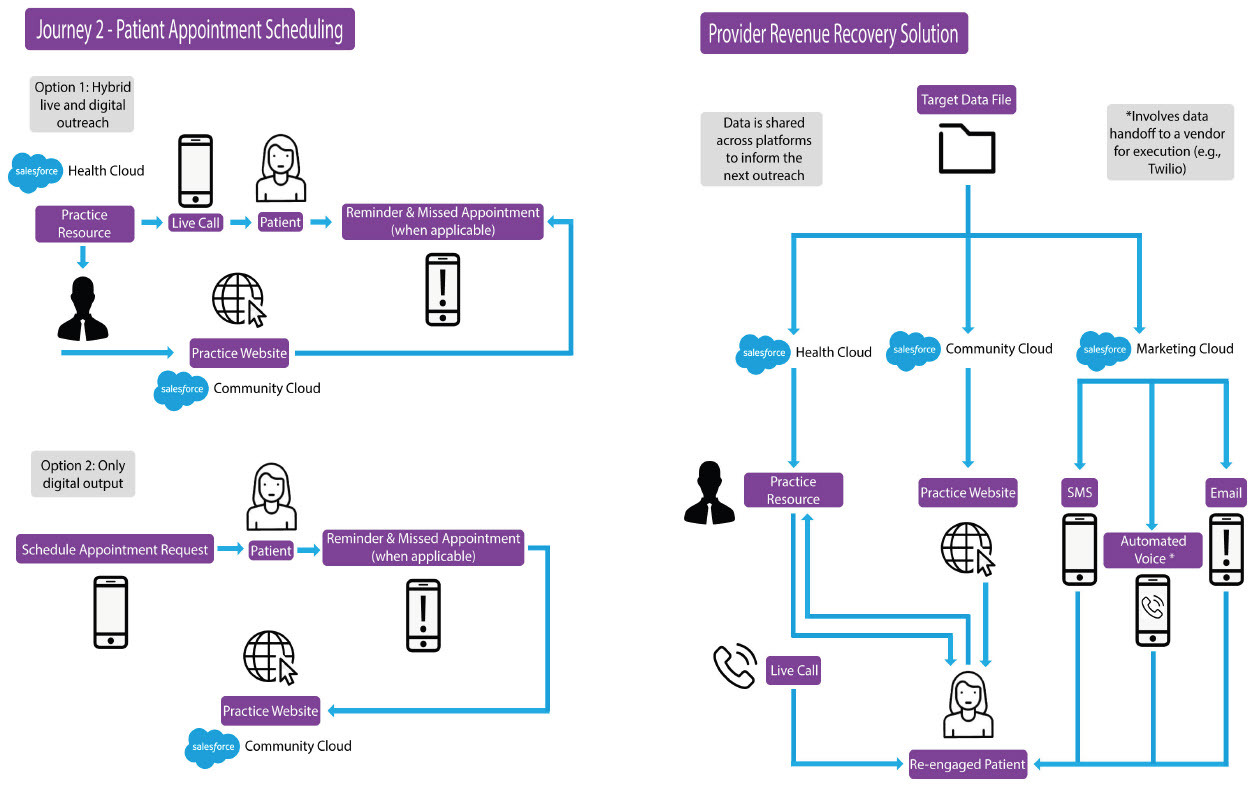 All journeys contain templates for each outreach stage (e.g., appointment scheduling, appointment reminder, missed appointment) and channel. In addition to the templates and content within each journey, a detailed playbook and client training are available to support ongoing management and optimization. Additional configuration integrations, appropriate applications and strategy available on a time and materials basis.