Webinar: 2020 Healthcare Consumer Engagement Trends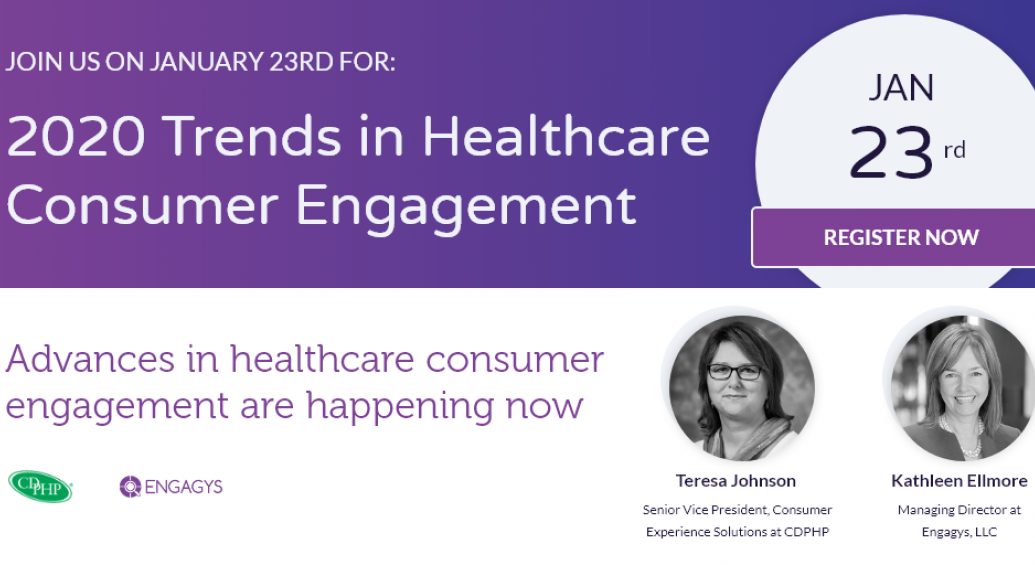 Advances in healthcare consumer engagement are happening now: new payment models, more vertical consolidation, and innovative technologies are all emerging. Join us on January 23rd, for Engagys' 2020 Healthcare Consumer Engagement Trends webinar. During the session, Kathleen Ellmore, Managing Director of Engagys will present alongside Teresa Johnson, Senior Vice President, Consumer Experience Solutions at CDPHP. During the session they will explore the trends that are specifically impacting healthcare consumers now, such as:

Creating an engagement infrastructure that aligns staff, process and technology to create an integrated, holistic and personalized experience in healthcare.
Ensuring interoperability across healthcare apps to drive useful consumer insights and applicable analytics.
Using AI to make the healthcare consumer's experience easy, removing navigation complexities and increasing engagement.