Survey: Health Plans Are Spending More, Using Multiple Channels to Give Health Care Consumers a World Class Member Experience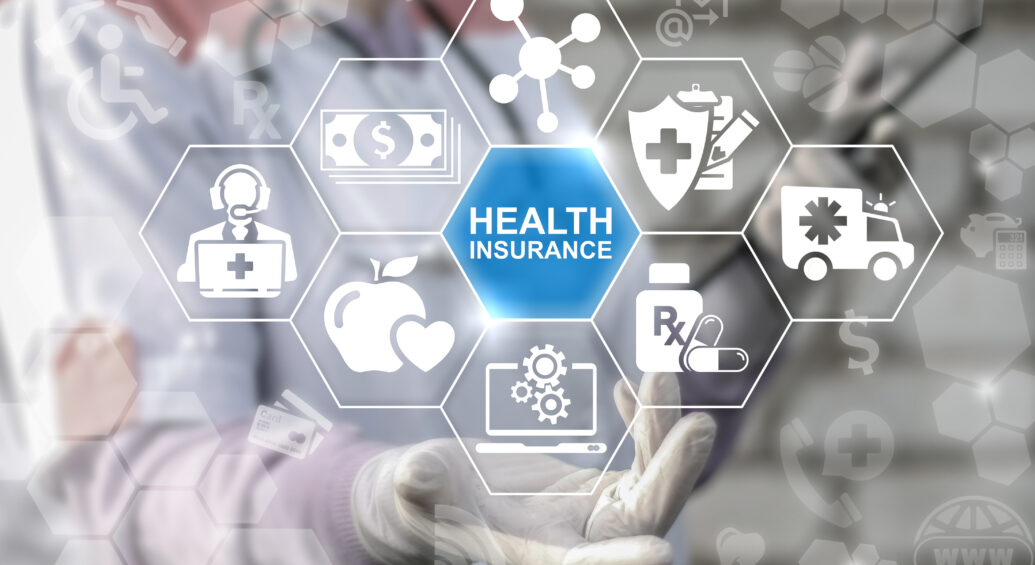 RISE, Engagys Present Results, Insights from Seventh Annual Survey of Healthcare Consumer Engagement Practices at 13th Annual RISE Star Ratings Master Class

WILMINGTON, Del. and BURLINGTON, Mass. – Jan. 12, 2023 – Health plans are beginning to spend less on challenges stemming from COVID-19 and more on efforts to meet rising member experience expectations, including a greater emphasis on member engagement and its supporting infrastructure. In addition, the Engagys and RISE Survey of Healthcare Consumer Engagement Practices found plans are leveraging a multi-channel communications strategy to "reach consumers where they are."
More than half of the health plan executives participating (55.0%) in this seventh annual survey reported an increase in their 2022 member engagement budgets, and three in four (75.3%) also said the attention placed on these departments had increased.
"This is good news for health care consumers," says Kathleen Ellmore, Co-Founder and Managing Director of Engagys. "Even in the face of a national effort to improve member experience, we had seen some signs that health plans were pulling back on member engagement spending in the last couple of years. This year, survey results suggest that many health plans have been back on track with the resources to deliver a world class member experience," she said.
In prior years, this survey has shed light on how COVID-19 forced changes in health plan spending priorities. In 2019, for example, as health plans took the lead in communicating with consumers in the first year of the pandemic, the survey showed that member engagement budgets swelled. Then, in 2020, the survey showed that increases had continued, though for a smaller proportion of plans. By 2021, the percentage of plans reporting budget increases was level as compared to 2020.
In addition to the findings about member engagement budgets, the joint survey, which tracks the consumer health engagement tactics, budgets, challenges and priorities of the nation's leading health plans, found:
Health plans used a multi-channel communications strategy in 2022, with outreach spread more evenly across channels than in prior years. For 2022, they reported increased use of nurses or care coaches and email for member outreach and less use of call center agents, printed letters and automated phone calls. Use of SMS text messaging remained static. This is in stark contrast to the early years of this study, when health plans relied heavily on call center agents and printed letters, and use of SMS text messaging was uncommon.
No clear frontrunner emerged among communication channels in 2022, suggesting it's getting harder to connect with members. This finding also suggests support for plans' multi-channel communication strategies. Only four of 10 communication channels tracked in the survey cracked the 30 percent effectiveness mark in 2022. These were nurse or care coach (35.5%), portal / website (35.5%), call center agents (35.0%) and coordination with physicians (30.0%). In 2021, six channels reached at least the 30 percent effectiveness level.
Data and infrastructure priorities topped health plan priorities in 2022. Nearly half (45%) of participants reported an effort to standardize data fields across the enterprise, a five-fold increase over 2021. Rounding out the top three priorities, half (50.0%) of respondents said they had continued to develop multi-channel communication capabilities, and nearly as many (48.0%) indicated investments in the member portal had been a priority in 2022. Interestingly, health plan interest in capturing and acting on social determinants of health (SDoH) declined in this survey, with only 26.0% of respondents citing it as a priority in 2022 in contrast to 45.0% in 2021. This is perhaps a reflection of the epidemiology of COVID-19. Of significance, respondents were asked to identify the top three priorities of 2022 for this question.
Plans embraced quality and clinical outcomes metrics over cost and ROI for consumer engagement programs, perhaps signaling a shift to pre-COVID-19 priorities in 2022. Asked to select all that apply, response rate led as a metric, with 76.0% of plan executives selecting it in 2022, as compared to only 57.0% in 2021. In a tie for second, 56.0% of executives selected quality and ROI. In 2021, quality earned 29.0%, and ROI 62%. Clinical outcomes was third, with 49.0% in 2022 and 29.0% in 2021. Net promoter score or consumer satisfaction was fourth, with 44.0% in 2022, down from 48.0% in 2021. Cost was fifth, with 34.0% in 2022 and 33% in 2021. Finally, consumer behavior change was sixth with 32.0% in 2022 and 29.0% in 2021.
Reach was back on top for SDoH program metrics. After a rise in importance for cost and ROI as metrics for SDoH programs in the 2021 survey, metrics such as number of people helped, clinical outcomes, extent to which programs are used and consumer behavior change re-emerged as the metrics of choice for SDoH in 2022.
Some SDoH gaps are more difficult to address. Asked to cite the SDoH challenges their plan has successfully addressed, more than three in four (77.0%) participants pointed to transportation, and 64.0% identified food insecurity. Others named include social isolation (50%), behavioral health (45%), adequate housing (36%), literacy (32%), personal safety (27%) and utilities (18%).
Telehealth has staying power. Three-quarters of participating plans (75.0%) plan to expand telehealth or keep it at post-COVID-19 levels. Fewer than 20 percent (19.44%) expect a return to pre-COVID-19 levels. Only 5.56% expect a reduction in telehealth offerings.
Looking Ahead
As health plans look to the future, they face some key challenges and opportunities, says Ellmore. "The emphasis is shifting to investments in technologies that will help engage members," she said.
This includes investments in infrastructure, like longitudinal records and common data elements.
"We have an obligation to help members get back into care. Also, it's on us to find a way that works to communicate with you, the member. Not the other way around."
Survey Methods
Executed in November 2022, nearly 100 entities responded to the Seventh Annual Survey of Healthcare Consumer Engagement Practices. Executive participation in the survey continues to grow, with c-level executives (20.3%) and vice presidents (21.9%) completing the survey in slightly higher proportions in 2022 than in 2021 and directors (23.4%) and managers (21.9%) participating in slightly lower proportions. The relatively small proportion of analysts (12.5%) responding in 2022 also represents a decline as compared to 2021. The results were presented Dec. 15 at the 13th Annual RISE Star Ratings Master Class in San Diego, Calif.
About Engagys
Engagys is the leading healthcare consumer engagement consulting and research firm. With decades of experience in healthcare, including having deployed hundreds of marketing and engagement projects, Engagys has driven significant value in revenue generation, consumer behavior change and more.
RISE is widely recognized as the number one source of information on risk adjustment and quality improvement within healthcare.