Quick Reactions to AHIP Institute and Expo 2019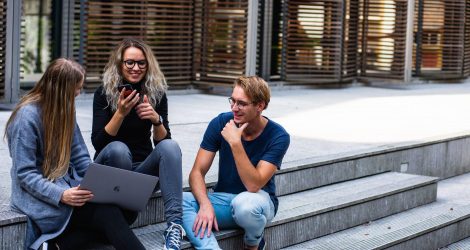 Quick Reactions to AHIP Institute and Expo 2019
Last week was a whirlwind in Nashville – so great for us to reconnect with so many of our friends and colleagues, meet new people, and learn of the latest/greatest innovations in consumer engagement. And while we were not able to attend as many sessions as we would have liked (so many meetings!), we thought we would share a few thoughts in follow-up to our pre-event blog.
Technology Table Stakes: There was a LOT of great work and discussion about how AI can make a positive impact on engagement. One of our favorite sessions was on the last day. Somesh Nigam, PhD and Vindell Washington, MD from BCBS Louisiana provided some great insights about their use of data, machine learning, and IT infrastructure to predict the need for an intervention before an episode at the individual patient level and how they have driven significant reductions in medical cost. In just one example they highlighted that they provide real-time risk of readmission feedback to their provider partners at the time of patient admission. We thought that was pretty awesome.
Service and Support: We also saw a lot of interest and discussion in resolving health barriers associated with Social Determinants of Health (SDOH). That said, we were disappointed that so much of the SDOH dialog was theoretical. We've been talking about this for years now. And some of our clients are achieving real results - making a financial impact. Again, we missed a number of sessions, but much of what we did hear was focused on having empathy, making it a priority, etc. Of course, these are important steps, but we were hoping to see more results.
Bring on the Village: We were intrigued with how mainstream the use of virtual care and telemedicine have become. But upon reflection, we should not be surprised. Teledoc was founded in 2002, and American Well was founded in 2006. The capabilities have been available and affordable for a long time now. And it seems clear that many healthcare consumers are embracing this model. One thing that did surprise us – it turns out that Millennials are embracing telehealth for their mental health needs. Really interesting.
What surprised you?