The basis of competition in healthcare is changing. We believe that hundreds of healthcare enterprises will close their doors in the next decade because they'll be be unable to embrace those changes. Healthcare consumers no longer compare health plans and providers to their peers. Instead, they compare these experiences to their favorite brands. And the bar is high.
Healthcare enterprises need to transform their consumers' experiences into an intentional and cohesive journey. We think they can find a way to meet consumers where they are at every step of the engagement process. Our expertise, gained through execution of hundreds of consumer engagement projects, enables us to partner with those healthcare enterprises committed to winning. Our projects drive value in overall consumer satisfaction, revenue generation, consumer behavior change, and cost reduction.

What's different about Engagys? Consumer behavior change is our DNA. Not one-size-fits-all engagement, but rather the understanding, crafting, and enabling of strategies, technologies, and designs that can transform this industry from its place at the lowest end of the consumer satisfaction spectrum to an elevation at which it can address the U.S. healthcare conundrum—one consumer at a time and at scale.
Some healthcare enterprises will see the opportunity to gain a first mover advantage in their markets by establishing genuine business-to-consumer relationships. And these relationships will have the potential to drive loyalty the likes of which have not been seen in other industries—nothing is more personal than an individual's or a family member's health.
We have worked in the healthcare consumer engagement domain and consumer engagement in general for more than two decades. Over the course of our work together, we have seen a slow but steady evolution of the basis of competition in healthcare. We believe that the most important part of that evolution is the transition from a physician-centric model to a consumer-centric model. Of course, the physician will remain the backbone of the delivery system, but the system will change such that the individual consumer becomes its focus. Healthcare enterprises that reinvent themselves to support the new model will be the big winners. And lately, the pace of change has accelerated dramatically—we are seeing industry-changing acquisitions, alliances, and massive internal investments by leading healthcare enterprises.
As a result, Engagys was formed in 2017 to assist healthcare enterprises in their efforts to embrace these changes. The team is comprised of experienced professionals from healthcare consumer engagement technology services companies, management consulting firms, and health enterprises. No other professional services firm has accumulated as much expertise solely related to healthcare consumer engagement.
Engagys' Leadership
Kathleen Ellmore, Managing Director
Ms. Ellmore is one of the earliest pioneers in bringing the best of consumer marketing and data driven methodologies to healthcare. Instead of getting you to eat when you are not hungry and buy things you don't need, we can finally use the same strategies to instead change the health equation in America. Kathleen previously led the Consumer Engagement consulting practice for Welltok (formerly Silverlink) for 12 years, leveraging its data repository of over a billion consumer health interactions, the best of behavioral economics, and the latest in clinical research, to create evidenced-based communications on what works to drive consumer healthcare behavior yielding better outcomes and lower costs. She is often quoted in the trade and national press and is a regular speaker on the national stage, having spent the first twenty years of her career in brand marketing at leading consumer marketing organizations, including General Mills and P&G. Additionally, she was a Vice President at Digitas, a leading direct marketing firm. Recently she was selected as Consultant Member of the first ever FDA's Patient Engagement Advisory Committee.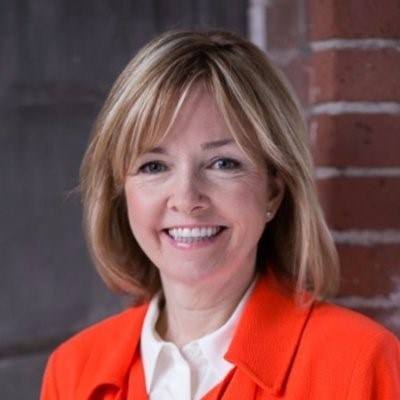 Joel Radford, Managing Director
Mr. Radford has worked in technology and healthcare for decades, including nine years leading professional services and product teams for Welltok (formerly Silverlink). His roles have included population health campaign design and deployment, call center operations, CRM design and deployment, corporate strategy, corporate marketing, mergers and acquisitions, business process transformation and software development oversight—all in healthcare. He has worked with health plans and PBMs to address business challenges related to member-centric data management, adherence, gaps in care, and chronic condition management. Mr. Radford's clients have included both Fortune 100 and startup companies and worked for Johnson and Johnson and Ernst & Young early in his career.